Things To See & Do In Latvia
Things To Do & See In Latvia
Why You Should Not Miss Traveling To Latvia
Do you want to get immersed in pristine Nordic nature? There is so many things to do in Latvia. You'll find dense forests, amazing natural bog ecosystems, boating routes in beautiful rivers and lakes, gorgeous secluded beaches, plenty of hiking trails and so much more. While traveling to Latvia you will find peace and tranquility in our countryside and will be amazed by our historically rich capital Riga and small cozy towns. Take part in our unrepeatable mid-summer celebration, and get thrilled and immersed in unforgettable and unique Latvian culture and traditions!
Basic Facts About Latvia
- Latvia is a country in the North of Europe that has a unique natural and cultural heritage, rich with traditions and diverse history. Nowadays Latvia is a modern country of European Union with extensive mobile networks and one of the speediest Internet in the world. You'll find free Wifi or cheep 4G mobile data almost everywhere here. We are heading towards 5G now and will be sure one of the first countries in the world that will introduce it. With almost 65 thousand square kilometers we are bigger than Denmark, Netherlands and Switzerland. We are only 2 millions out here, which means that there is plenty of room for our guests ... 🙂 Latvia is also within the Schengen zone, which makes traveling here a breeze. Latvia consists of four main regions: Vidzeme, Zemgale, Kurzeme and Latgale. We speak Latvian - one of the two remaining Baltic languages (the another one is Lithuanian). Besides this, majority of population speaks also English and Russian. We pay in Euro.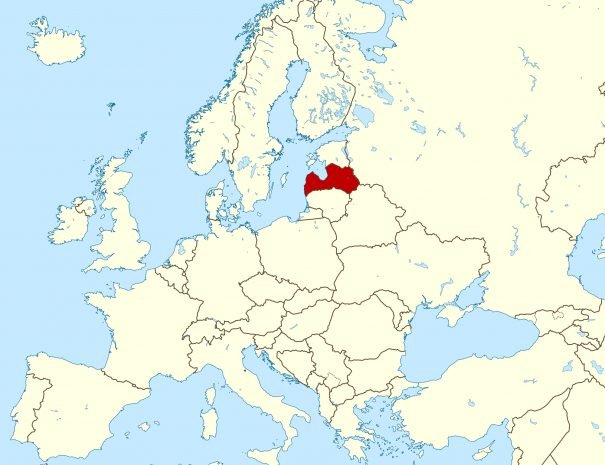 Our Symbols Might Mean Also Something To You!
LATVIAN FLAG Our red-white-red flag is one of the world's oldest ones and is first dated used by ancient Latvian tribes from Cēsis during the battle back in 1279. LIELVĀRDES BELT (LIELVĀRDES JOSTA) Historical belt of Lielvārde is our most magnificent ethnographic belt twined around with countless legends. Lielvārde's belt is woven in red and white, and contains unique arrangements of mesmerizing, geometrical patterns. It has been recognized that Lievārde's belt is one of the richest and most complex system of geometrical ornaments in the world with similarities to pictographs of ancient Asian and other ancient nations. Some mystics and also scientists explain that the belt is unique and includes encoded information about the origin of cosmos and our place in it. It is also believed that everyone can find its own personal symbol in the Lielvārde's belt. The idea is to touch the different patterns in the belt – the one that feels warm is the person's symbol. The pattern presumably resonates with the person's energy and can be used in other textiles such as shirts and scarfs as a protective sign. The correct order of the patterns, however, still remains a mystery to us... Lielvārde's belt is about three meters long. In the past the belt was worn by women and men around the waist in celebrations. As time went by, the belt became glorified symbol of Latvian nation.
Pristine Nature
Latvia is rich with pristine and unspoiled nature. We have around 12,000 rivers and 3,000 lakes - perfect for boating. Latvia has more than 500 km of sandy beaches, and during hot summer days you will not find any better place for a wild beach holiday. More than 50 percent of Latvia is covered by forests while more than 10 percent is bog, making it one of Europe's greenest countries. Around 20 percent of Latvia is protected. There are 4 national parks, 42 nature parks, 260 nature reserves, 355 nature monuments, 7 protected marine areas, a biosphere reserve and lots of micro-reserves. Latvia topped the Environmental Performance Index in 2012. Latvia is a superb location for bird watching. Many bird migration routes cross the country. In the autumn many birds are travelling from Scandinavia and northern Russia across Latvia to South Europe, and they return in spring. The country's location by the sea, its lakes, rivers, forests and flood-lands make it a great dwelling place for many species of migratory birds.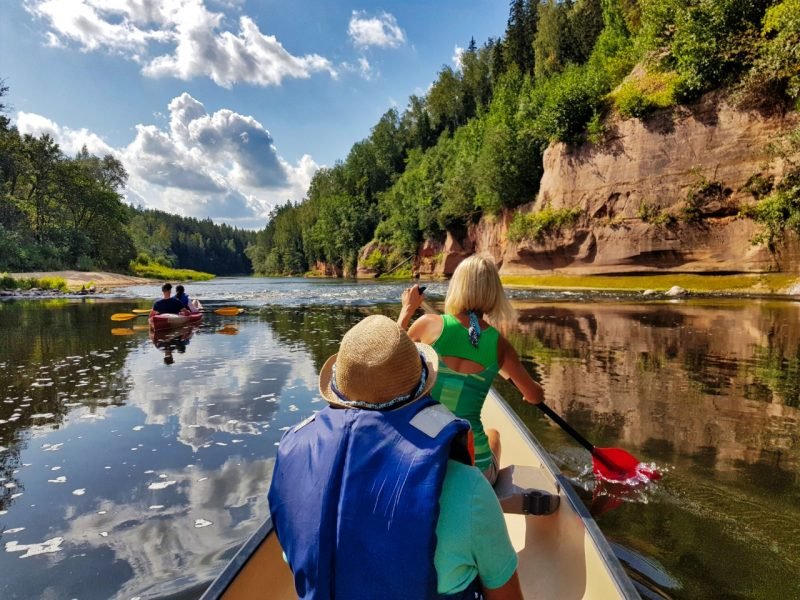 Once In A Lifetime Summer Solstice Celebration
Latvia has unique and rich traditions and we welcome all to take part in them. All Latvian traditions are closely related to nature. Jāņi is the largest annual Latvian festival, when we celebrate the summer solstice. Although the solstice usually is on 21 or 22 June, the public holidays - Līgo Day and Jāņi Day are on 23 and 24 June. The day before Jāņi is known as Līgo Day. These are the days when most of the Latvians leave cities and go to countryside to be close to the nature - our origin. We celebrate mid-summer most extensively probably in the whole World. Summer solstice is considered to be the top point of the summer, when the nature has reached its highest vitality. You can take part in the ancient folk traditions related to renewal and fertility and immerse yourself in more authentic or modern versions of this celebration. This includes dancing, singing, drinking bear and eating traditional Jāņi cheese. Come and share with us this outstanding festive experience! We also love beer and we have lots of small beer breweries on everybody's taste. You can even have bear SPA here.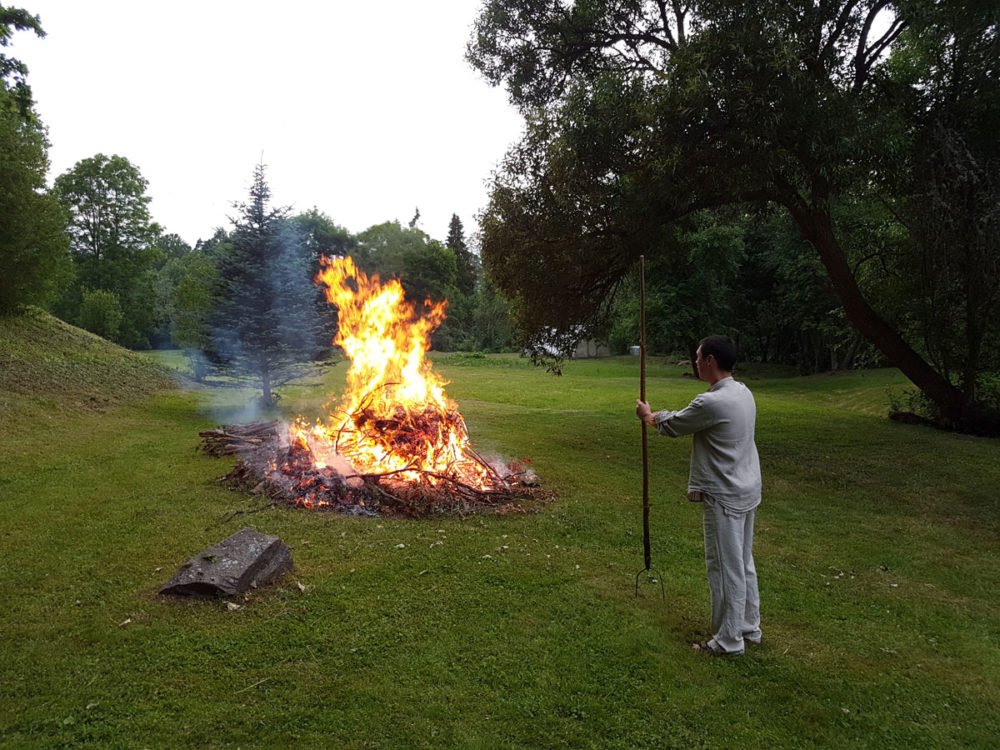 UNESCO legacy: Song And Dance Festival
Latvians are keen singers and dancers. If you are lucky you can also visit Latvia during the unique Song and Dance Festival. The festival is UNESCO's Masterpiece of the Oral and Intangible Heritage of Humanity. It is a huge event with whooping 40,000 participants held only once in every five years. The next one is in the first week of July 2018. So, hurry up!
Unique And Sacred Latvian Sauna Ritual
Have you heard about Latvian Sauna Ritual? I bet you haven't. It is our very well-kept secret. It is not just a simple sauna at all. Latvian Sauna Ritual takes around four hours. Yes, it is so long and at the same time, it feels so short for those involved. You will get cleaned both physically and mentally. This is our Latvian way how to get deeply relaxed and fall into meditation and oneness with nature. Everybody will get its own very special experience during this unique ancient ritual.
Riga & Surroundings
Riga or Rīga in Latvian is the biggest metropolis in the Baltics. It perfectly blends timeless traditions and cutting edge modern city life. Our capital is vibrant cosmopolitan city. Lonely Planet notes that "like all northerners, it is quiet and reserved on the outside, but there is some powerful chemistry going on inside its hip bars, modern arts centers, and in the kitchens of its cool experimental restaurants". Riga is former Hanza city sometimes described as the Paris of the North. Riga is also a capital of Art Nouveau architecture. Standing next to a gulf named after itself, Riga is a short drive from sea resort city Jūrmala. Jūrmala has its own charming wooden style original architecture blended with modern private houses. Both cities are rich with parks and forests and therefore very green. Most stunningly both cities have beautiful white-sand easy to reach beaches. If you are craving solitude and a pristine environment, gorgeous sea dunes and blueberry-filled forests, begin in Daugavgrīva beach in the Riga city itself or right outside the city's boundaries. Should you wish to explore Riga from a different perspective, jump on a canoe and go for an adventure in the city channel, the River Daugava. You can even rent a canoe to go to the Riga harbor.
[fts_instagram instagram_id=5582297451 access_token=5582297451.da06fb6.bee03c8009814a0c95241224848a74ad pics_count=8 type=user profile_wrap=yes profile_photo=yes profile_stats=yes profile_name=yes profile_description=no super_gallery=yes columns=8 force_columns=no space_between_photos=1px icon_size=65px hide_date_likes_comments=no]