Most Scenic Coastal Hiking Trip In Slitere National Park
Discover our nature gem on the far Latvian western coast – Slītere National Park.
Enjoy one of the best and most scenic coastal hiking places in Latvia.
Explore gorgeous wild beaches, dense forests, and traditional Liivs' fishing villages – all in one unforgettable day trip.
Claim up Šlītere Lighthouse to have a look at vast ancient forests from above!
Enjoy scenic Kolka Cape – a unique place where the open Baltic Sea and the Gulf of Riga meet.
It's a perfect trip for those who love nature, the sea, and local traditions. Trust us! It's worth much more than the 10 – 12 hours you will spend on this one-day tour.
We Have Top Rated Local Guides
Meet your guide in your hotel at 7:30 a.m. in Riga to go for an approximately two and a half hours road trip to Slitere National Park.
Hiking In Slitere National Park
Start your adventure with a hike of around 12 kilometers (8 miles) exploring the gorgeous, and secluded sandy beaches, pristine coastal pine forests and several small Liivs' fishing villages on your way. Liivs are one of the smallest nations in the world. There are only about 250 left in Latvia. Some Liivs still know their language and today Mazirbe in Slitere National Park is their cultural heritage center. Get to know more about nature, Liivs' culture, and Latvian traditions on your way. If you are a group, enjoy your hike even more with a very special improv-travel approach. A professional guide will make this experience fun and engaging using some improvisation elements.
Tasting Latvian Smoked Fish (available in Summer only)
Learn how the traditional Latvian smoked flatfish (called "bute") and other smoked fish are being made in an authentic way in one of the fishermen's villages on your way. Have a unique chance to taste this traditional Latvian goody here. NOTE: This activity is available in the summer season only (from 1st May till 30 September).
Visit Šlītere Lighthouse (from 1 October till 31 March replaced with another great activity)
After the coastal hike in Slitere National Park visit Šlītere Lighthouse and interesting exposition about Latvian nature and all Latvian lighthouses there. Have a look at the vast forests of Slitere National Park and the Baltic Sea from the top of the lighthouse. The view is breathtaking.
Walk In "Blue Hills" - The Ancient Forest Of Slitere National Park (from 1 October till 31 March replaced with another great activity)
Explore an untouched ancient forest on the slopes of the "Blue Hills". Go for a walk on the boardwalk established in the wet forest locally called "Undžava". These rare natural forest and bog habitats have remained almost unchanged for thousands of years here.
Cape Kolka - A Place Between The Two Seas
Complete your adventure with a visit to the famous and scenic Kolka Cape. Enjoy this unique place where the open Baltic Sea and the Gulf of Riga meet. Sometimes the open Baltic Sea is stormy and the Gulf is calm. Sometimes it's vice versa. The waves coming from opposite directions often overlap and "delete" each other in Kolka Cape. Because of the autumn storms, the cost is ever-changing here and you might never see the same Kolka Cape again.
By the end of this long but memorable day return to your hotel in Riga tanked with plenty of fresh air and new impressions.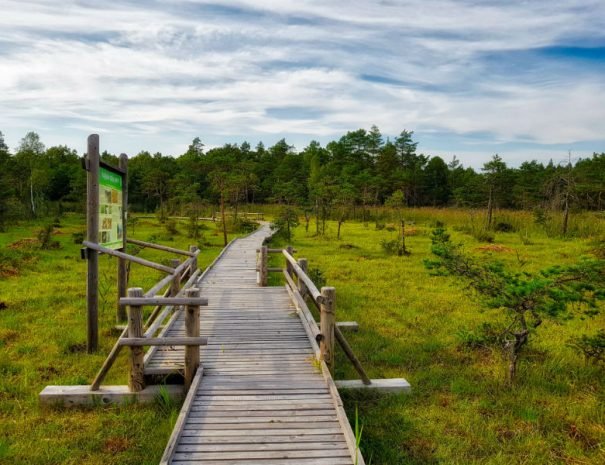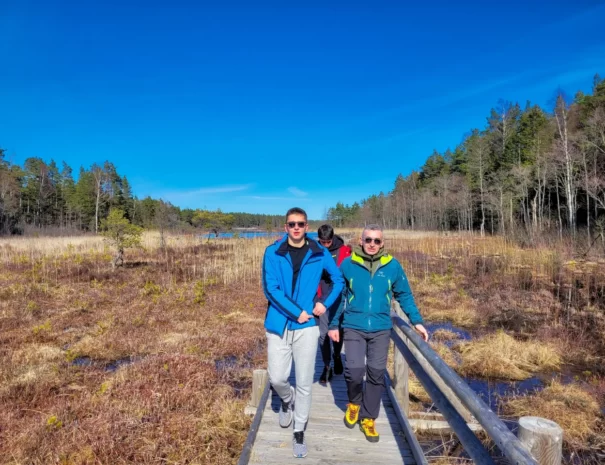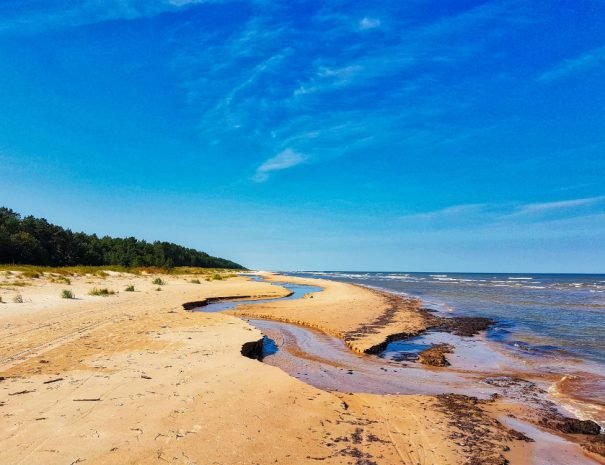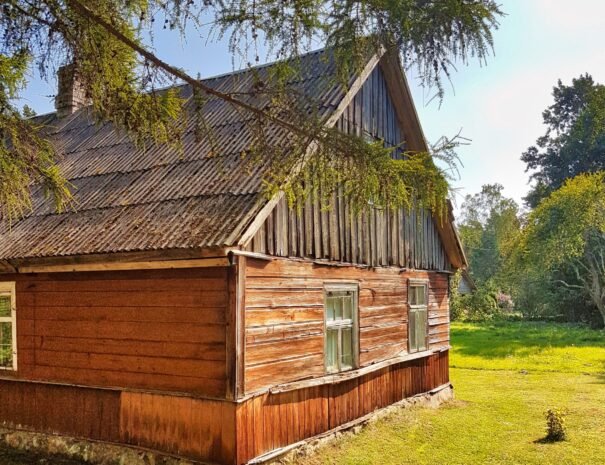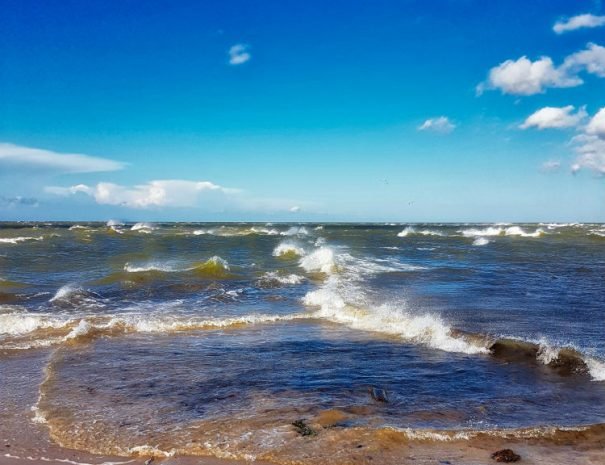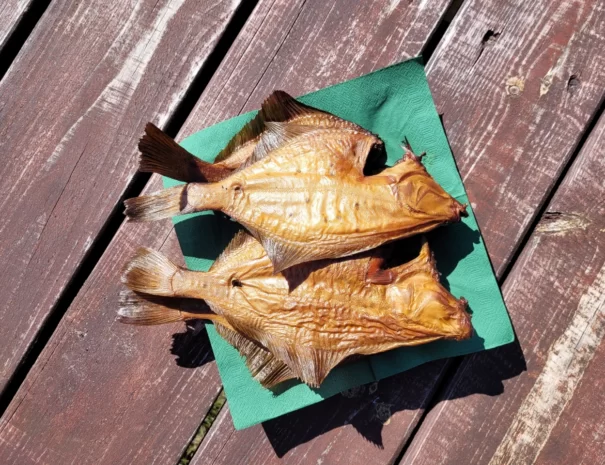 Important To Know Before You Go!
By booking this tour you agree with our

General Terms and Conditions

and

Privacy Policy

. Please read them carefully before booking.

Additionally, you will receive your Day Tour Contract with us along with the booking confirmation.
Due to the shorter daylight hours from 1 October till 31 March this tour lasts for 10 hours. Depending on the weather conditions during this time period "Tasting Latvian smoked fish", "Visit Šlītere Lighthouse" and "Walk in Blue Hills" may be replaced with other activities – usually hiking in other nature trails of Slītere National Park.
This trip is suitable for children of 7 years and older capable of hiking the distances described in the itinerary.
Wear comfortable shoes and be prepared for different weather conditions.
Don't forget your swimsuit and towel. During the summer it's possible to take a dip in the Baltic Sea.
All our tours are small like-minded group adventures.
All tours are narrated in English, Russian, and/or Latvian. Please indicate your preferred langue in your booking.
The adult on this trip is 18 years and older.
There is max. 8 people and max. 7 children in the group. All the children must be accompanied by at least 1 adult.
For the groups with small children (under 7 years) please contact us for individual arrangements.
Have some questions? Here are the key answers!