Latvia and the other Baltic States are becoming more and more known as unique travel and ecotourism destinations. Hence, you might be interested in the best places to visit in Latvia on your own or by taking to amazing and convenient adventure tours from Riga.
Here are the 10 most beautiful places to visit in Latvia. Find out why Latvia is actually a paradise for eco-tourism and nature lovers.
#1: Riga: The Gorgeous Metropolis At The Baltic Sea
Riga has been by far the most popular destination in Latvia. It is not without a reason. Riga is a gorgeous city in the very center of the Baltic States.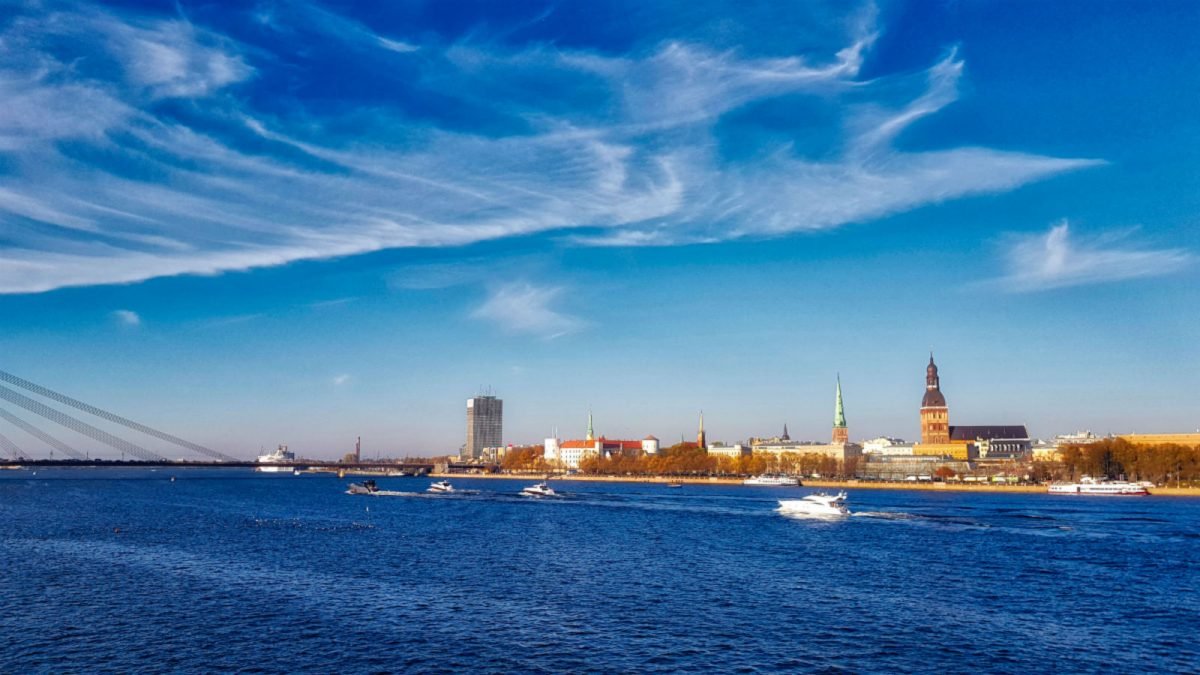 The Latvian capital is more than 800 years old. It has a rich history and amazing architecture. Riga has a cozy old town (UNESCO heritage site), new and interesting hipster districts as well as green and vast recreation areas.
#2: Gauja National Park: Discover 200 Million Years Old Landscape
Gauja National Park is the oldest national park in Latvia. It is one of the most beautiful places to visit in Latvia and attracts many local and foreign visitors. It lays in the central part of Latvia called Vidzeme, and you can explore it by taking convenient days trips from Riga.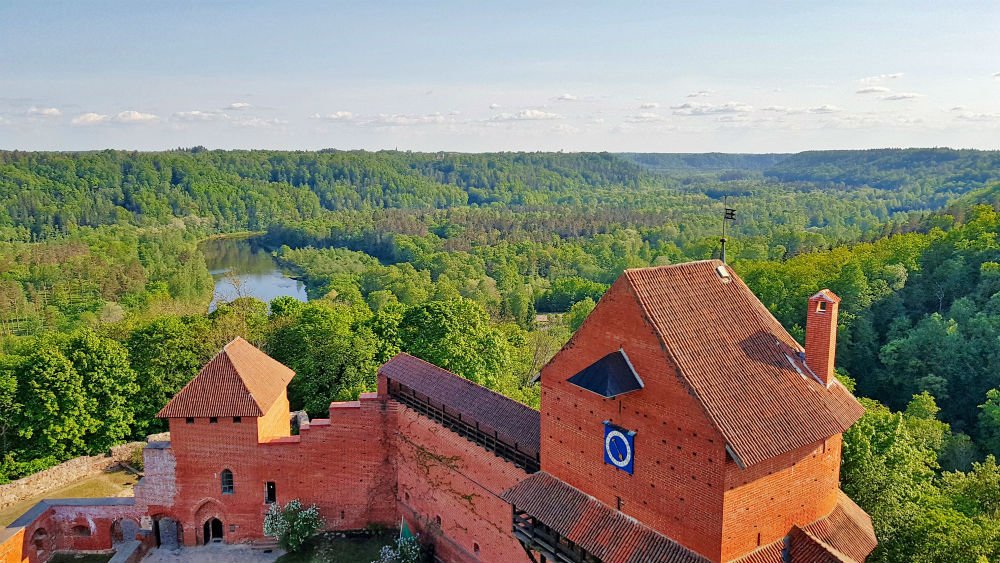 Gauja National Park will surprise you with stunning views of the amazing 200 million years old Gauja River Valley and diverse pristine nature. Each of our distinctive four seasons brings different colors to this gorgeous scenery. The green summer and spring months are excellent to take great kayaking/canoeing trips in Gauja River and in its wild tributaries. The fall turns Gauja Valley into a beautiful yellow-red painting.
Gauja National Park offers great walks and hiking on the forest trails.
Gauja National Park is not only nature though. You will find small cozy towns Sigulda, Krimulda, Turaida, Ligatne, and Ungurmuiza all holding historical secrets you wouldn't want to miss. All these towns are worth considering as places to visit in Latvia. Last but not least Cesis is a beautiful city worth going to. It is in the very heart of Gauja National Park and almost as old as Riga. Cesis is also a Latvian cultural center these days.
#3: Baltic Sea Coast: Stunning Sandy Beaches Are The "Must" Places To Visit In Latvia
It is hard to believe before you actually see it, but Latvia is a paradise for those who love secluded sandy beaches and the sea. Beaches in Latvia are definitely among the best places to visit in Latvia if you are a nature lover. Latvia's more than 500 km/300 miles long coastline of the Baltic Sea and the Gulf of Riga hides real treasures of pristine nature. Find out which are the 12 best beaches in Latvia to visit. These are among the best beaches in Europe for sure.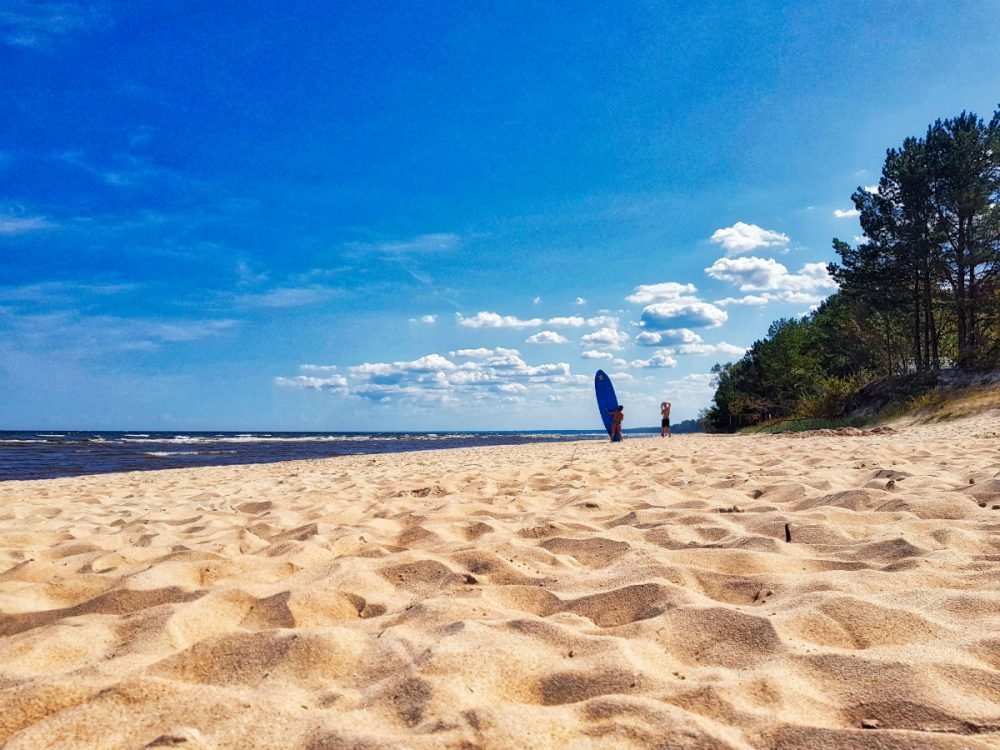 #4: The Magic Of "The Land Of Blue Lakes"
Not a fan of the sea or looking for even more diversity and tranquillity? Well then, Latvia's eastern part called Latgale could be the right place for you. We call it the "land of blue lakes". Latgale is a region with many beautiful lakes, scarce population and unique culture and language.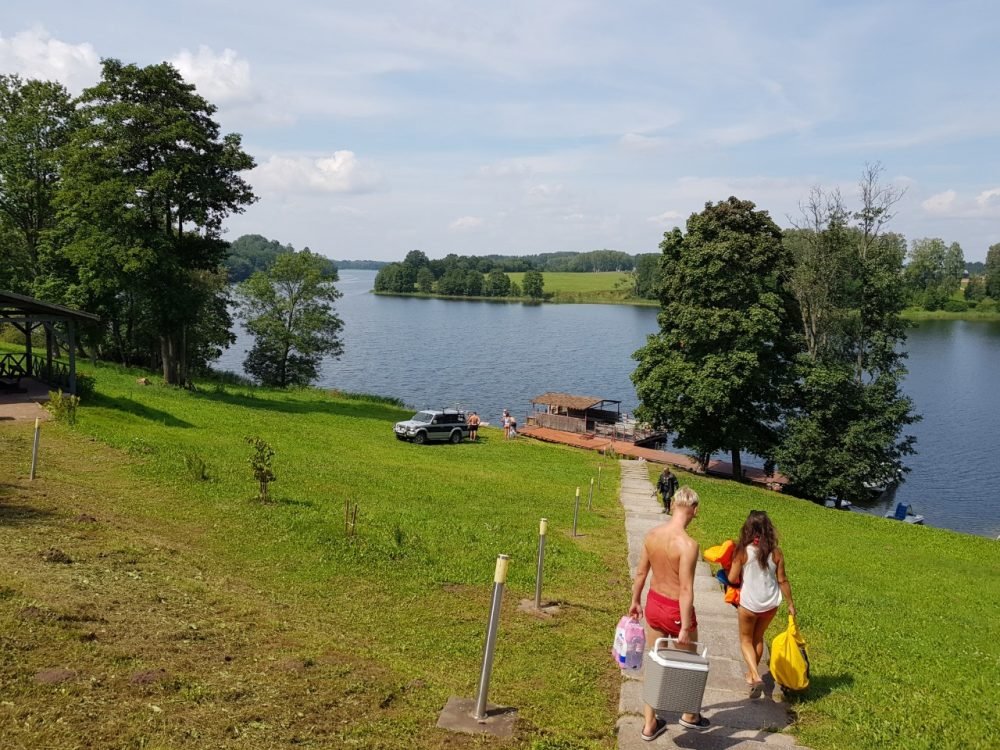 Regardless if you enjoy deep relaxation at any of the beautiful lakes, unspoiled nature, true hospitality, wildlife spotting or active kayaking in secluded lakes and rivers, Latgale is a place to go in Latvia. Check out some of the top kayaking/canoeing trips in Latgale and in other destinations in Latvia. They might very well fit on your planned trip.
#5: Daugava: The River Of Destiny
Daugava is the biggest river in Latvia. Latvians call it the river of destiny. Its beautiful meanders remind about many changes in the history of Latvia and in our lives.
Nature park "Daugavas loki" (Meanders of Daugava River) is a gorgeous place to visit in Latvia. It attracts travelers looking for magnificent natural scenery. Kayaking or canoeing here or just driving along the riverbank is a memorable experience.

#6: Kemeri National Park: Unique Pristine Wetlands Not Far From Riga
Kemeri National Park is one of the best-known protected nature areas in Latvia. It is mostly because of its unique vast bog-lands, and probably also because it is so close to Riga. It is one of the most beautiful places to visit in Latvia. Kemeri National Park is just 40 minutes ride from Riga. Yet, it provides amazing diverse scenery, including Great Kemeri Bog, Lake Kanieris, diverse forests, and beautiful beaches of the fishing villages of Lapmezciems, Ragaciems, Klapkalnciems and others.
#7: Liepaja: The City Where "The Wind Is Born"
Liepaja is the third biggest city in Latvia worth special attention. It is in the far south-west coast of Latvia, and it takes some three hours to get there from Riga by car.
Liepaja is one of the places to visit in Latvia if you have more time than just a couple of days in or near Riga. We call it the city, where "the wind is born". It has one of the widest and most beautiful beaches in Latvia with the white sand that feels like silk on your skin. If the weather becomes too windy here, you can hide in the dunes. This is the luxury you will not find everywhere.
#8: Slitere National Park: Find The Real Wilderness Where The "Two Seas Meet"
Slitere National Park is the wildest of all national parks in Latvia. You will find this amazing national park in the north-west of Latvia with the famous Kolka Cape being the peak attraction for visitors. It takes about two hours to get there from Riga. Yet, it is worth it. You will find wild Latvian nature at its purest here: ancient pristine forests, superb secluded beaches, and tranquillity.
Slitere National Park is a distant area. Yet, you can always book an amazing adventure to this wild area to this wild area there with a professional local guide.
#9: Jurkalne: Discover The Most Beautiful Steep Coast Of The Baltic Sea
Jurkalne is a very small village. There are only some guesthouses to stay there. However, you can easily find accommodation in Ventspils port city to the North or in the amazing Pavilosta fishing village to the South from Jurkalne. Both are about half an hour drive from Jurkalne and great places to stay with splendid sandy beaches at the Baltic Sea.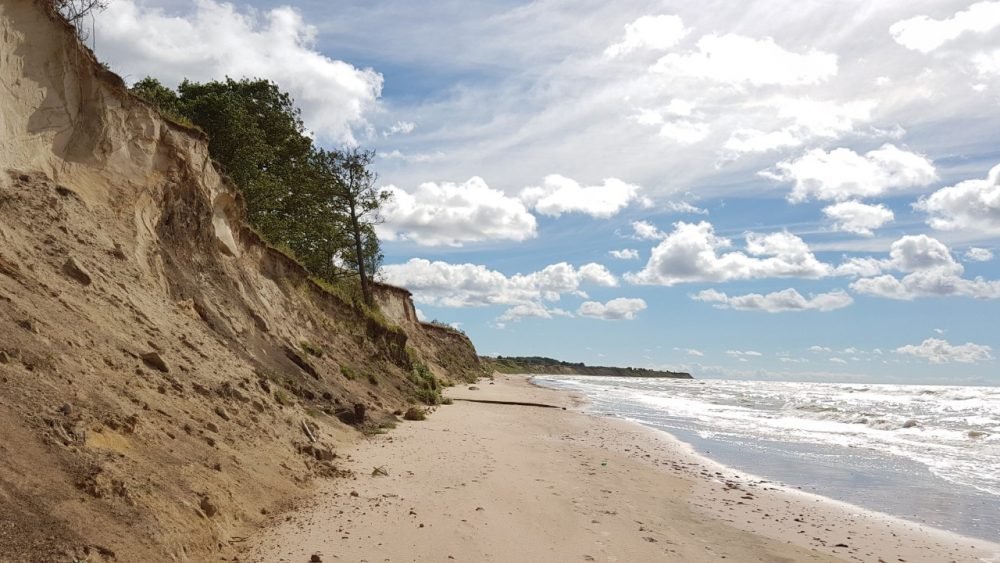 #10: Cozy Small Towns Of Western Latvia (Kurzeme)
The western part of Latvia, called Kurzeme, once used to be an independent rich Duchy of Courland and Semigallia.
The small towns of Kurzeme are beautiful and tranquil places to visit in Latvia on your way from Riga to the west coast or just by making a round trip to the awesome Kuldiga, Talsi, Kandava and Sabile towns.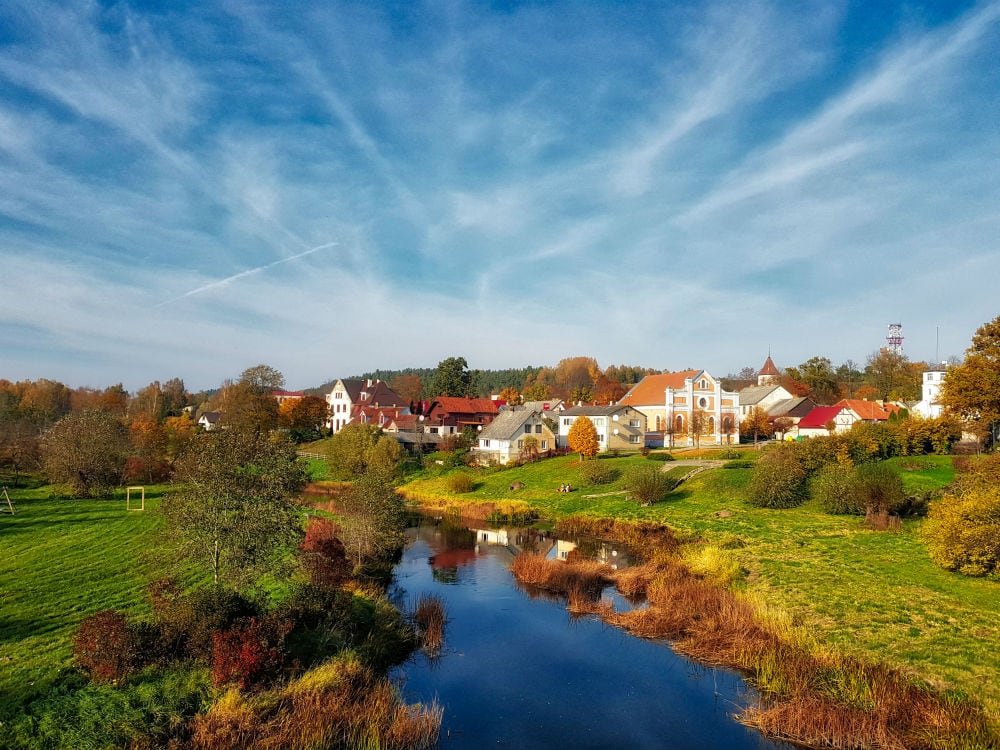 Summary
All the above-mentioned destinations are amazing places to visit in Latvia. You choices very much depend on the time you have for travelling in Latvia. I definitely suggest staying longer than just a couple of days so you can see at least some of these wonders.
Read the full escaperies.com post about most beautiful places in to visit in Latvia here.
Would you visit these places? Which ones you would prefer? Leave a comment or write to us to i-da@i-da.lv.