There are many hiking trails to choose from in Europe. Yet there are not many places left in the Old World, where nature has kept lots of its original pristine beauty. Latvia is one of them. Hiking in Latvia is a great way to discover our hidden nature gems.
Here are 5 reasons why hiking in Latvia will be the ultimate travel experience for every nature lover.
#1: Latvia Is Green
Latvia is the second greenest country in EU in 2019 and mostly because of its vast forests, abundant freshwater resources and leading position in renewable energy ratio.
More than 50% of Latvia are forests. There are more than 12,000 rivers and 3,000 lakes here. Our wetlands (bogs) are among the most untouched in Europe.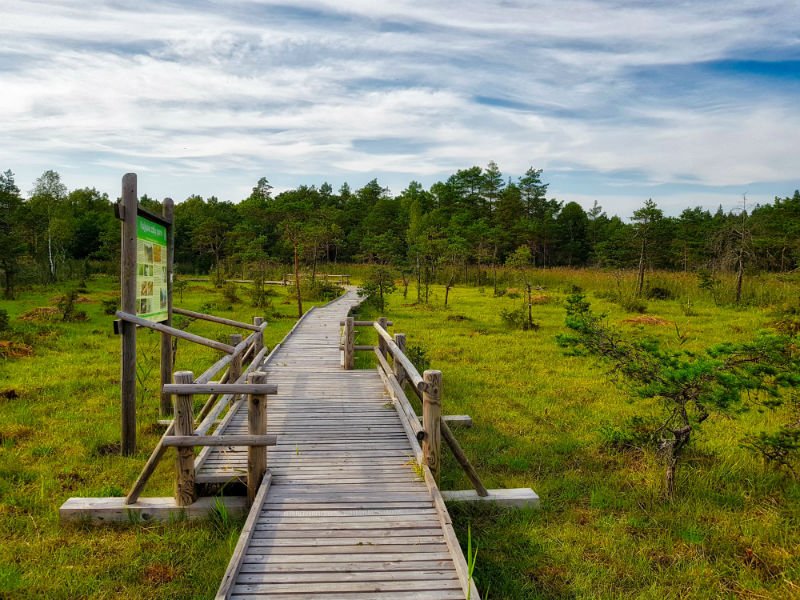 #2: Coastal Hiking In Latvia Is Stunning
The stunning coastline of the Baltic Sea and the Gulf of Riga is probably the main reason we get more and more hikers from all around the world.
Coastal hiking in Latvia is really something you don't want to miss. Sandy beaches, pristine nature, amazing scenery, fresh air, dunes, and lush coastal pine forests is what makes hiking in Latvia so very special. Besides many hiking sections are wild and untouched.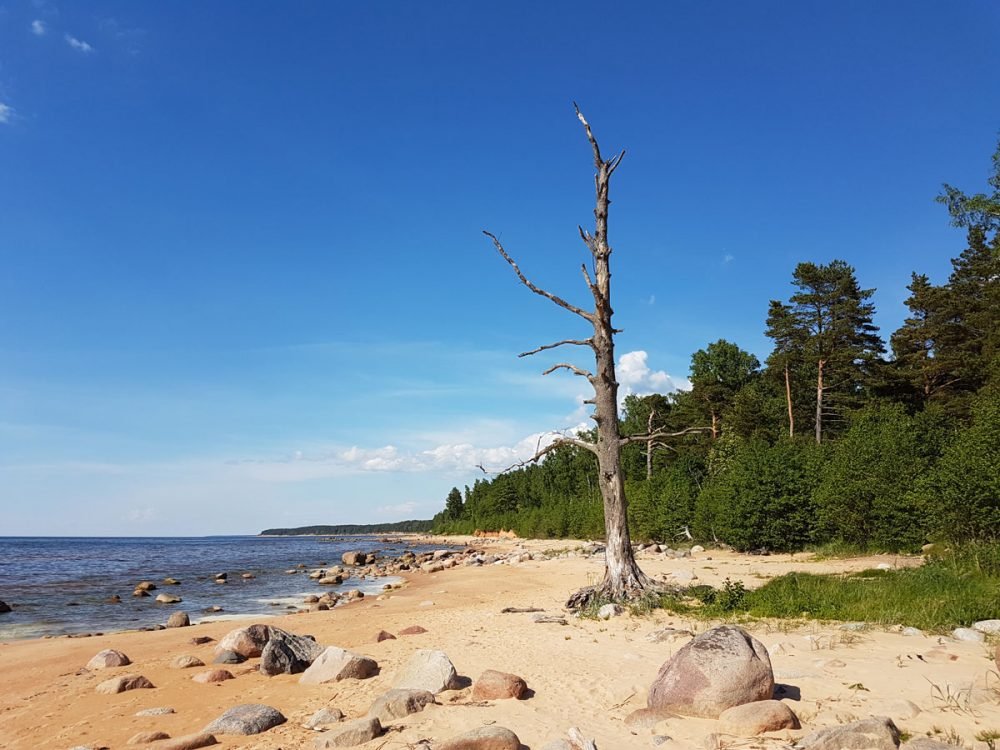 The new Long-distance hiking trail "Jūrtaka" is an amazing discovery for every hiking lover. Altogether it is more than 1,200 km (746 miles) long and stretches from Latvian/Lithuanian border to the Latvian and Estonian coastline up to Estonian capital Tallinn. It takes around 60 days to complete it all. The good news is that you can split this long-distance hiking trail into 60 around 20 km long day-hikes and choose as many as you like.
Coastal hiking in Latvia is a diverse and beautiful adventure. Check out the most beautiful coastal hiking trails to start with.
#3: More Than 50% Of Latvia Are Forests
While coastal hiking in Latvia is the top choice for hiking lovers, our vast forests are not less attractive hiking destination.
Latvia is a very forested country. The coastal woodlands are mostly pine forests. Once you go deeper inland, you'll discover more deciduous trees and mixed forests.
Forest roads are the best hiking trails to follow both in the coastal and inland forests. There are also lots of dedicated forest hiking trails in Latvia. The most popular and accessible ones are in the famous Gauja National Park. You can choose among plenty of forest hiking trails of various distances here.
Yet it's is by no means the only place to go. You'll find many amazing and off-the-beaten-path destinations in other three national parks, 42 nature parks and in other protected areas. Check out forests of Kemeri National Park near Riga, Razna National Park in Eastern Latvia (Latgale) and coastal hiking trails in the remote Slitere National Park.
There is one very special place for hiking in Latvia worth mentioning on its own. Different anomalies, mystical energy and strange piles of stones (the origin of which is still not clearly known) attracts lots of nature and mystery lovers from Latvia and abroad to "Pokaiņi Forest". Many spiritual healers think that the Pokaini Forest is an ancient holy site. This mystery surrounded woodland is some 80 km south-west from Riga near the small town Dobele and is perfect for a day trip.
#4: Discover Pristine Latvian Bog-lands
You've not been in Latvia if you've not visited any of its amazing pristine bogs, mires, swamps, wetlands or whatever you choose to call them.
The most amazing places to go are so-called raised bogs. Raised bog habitats are rare in Europe and the only EU countries you can still see this natural wonder so unspoiled are basically Latvia, Estonia, and Finland. You can see this unique habitat if you go for a hike in bog-land.
Some of the amazing well-preserved raised bogs are very close to Riga (some 40 minutes' drive from the city center). The most popular is the Great Kemeri Bog in Kemeri National Park and Cena Mire Nature Reserve. You don't need any special boots to walk here as there are special wooden boardwalks set-up in these areas.
If you have time and you are adventurous enough, I suggest you to try hiking in the bogs that are not so close to Riga and hence not so touristic. Good choices are more distant Suda Mire in Gauja National Park (central Latvia), Teirumnīku Mire in eastern Latvia (Latgale), Vasenieku Mire in western Latvia (Kurzeme) or even the wild bog-lands of Slitere National Park and Ziemeļu Mire on Latvian/Estonian border.
#5: Hiking In Riga & Jurmala Is Awesome
Guess what? You can start (or end) you hiking in Latvia adventure even in Riga and Jurmala cities.
Being very green, Riga is a great place for outdoor activities. The best place for hiking in Riga is Nature Park "Piejura". "Piejūra" means "seaside" in Latvian. Hence the name itself says that it is the coastal area.
Riga is proud with its amazing sandy Vakarbulli and Daugavgriva beaches on the left bank of Daugava River as well as with Mangalsala and Vecaki beach on the right bank of the river. All these places are worth visiting if you like fresh air, soft silky sand, pristine coastal pine forests, and some historic legacy sites.
Jurmala is the biggest resort city in Latvia. Yet apart from hotels, SPAs, and restaurants you can find excellent places for hiking here. Jurmala is also very green.
Summing-up
Latvia is an amazing off-the-beaten-path hiking destination. Hiking in Latvia gives you a chance to see its amazing pristine nature and get authentic experiences that you won't get by just staying in touristic areas and doing "ordinary things". Besides, it is a healthy, safe and fun way to explore Latvia. You'll discover amazing secluded beaches, vast forests, pristine boglands and wild places even in big cities like Riga and Jurmala.
Read the full escaperies.com post about hiking in Latvia here.
What do you think about hiking in Latvia? Would you try it? Leave a comment or write to us to i-da@i-da.lv. ou can also book amazing hiking in Latvia experiences here.